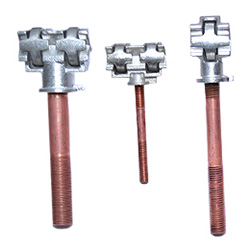 Transformer Connectors
Transformer Connectors
Transformer Connectors are under Transformer Connectors category products, We are manufacturing and exporting all kinds of Transformer Connectors as per customer's specifications and requirement.
Sizes :
Available as per custom design or requirement
Material :
Free Cutting Brass IS 319 Type (I) or
Free Cutting Brass As Per BS 249 Type (I) or
High Grade Free Cutting Brass
Any special brass material composition as per customers requirement
Finish And Coating:
Natural, Nickel Plated, Tin Plated, Natural Brass or any coating as per customer specification.
We can develop Transformer Connectors as per customer requirements.
If you need special size and configuration or if you would like to place an order for the Transformer Connectors or Transformer Connectors, Please click Get Quota.